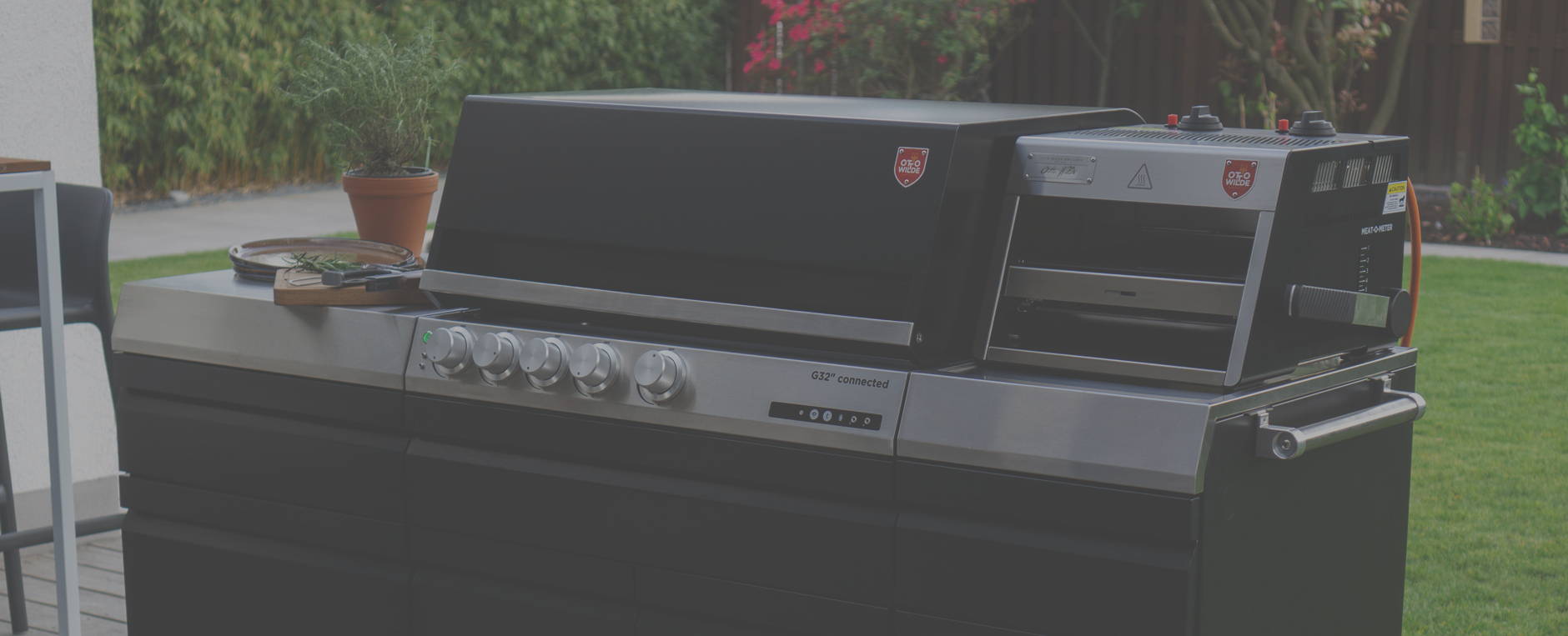 Otto steps on the gas and does it the smart way! With the G32, Otto has developed a grill that is really something! The G32 is available in two versions - G32 Connected & G32 Smart. You will find out the difference between the two grills in a moment. And because Otto does things in a big way, he has thought of another big thing for the G32!
We proudly present: The Otto Platform!


Otto's platform is the outdoor kitchen that adapts to your needs and grows with you. The siblings of the G32, which really bring your outdoor kitchen to life, are presented in detail below! Be part of the grill market revolution and accompany Otto on his most exciting journey yet!
Please note that all our products related to Otto's platform are still on presale. For more information about the delivery of a single module, accessories or grill, please visit the corresponding page.
---
Up to 20% PreSale discount

Up to 15% PreSale discount

---
TABLES & STORAGE
Up to 15% PreSale

---
SPECIAL MODULES
Up to 15% PreSale

---
ACCESSORIES & UPGRADESUp to 15% PreSale

---