€1.699,00
€2.259,00
PRE SALE | OTTO'S G32 CONNECTED
High Quality Material
100% stainless steel housing with double insulated hood.
XL-Rotisserie-Burner
We designed an extra-long Rotisserie-Burner to utilize the full width of the grill.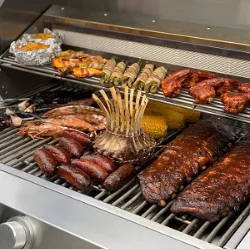 All the space you need
Measuring 32 by 18", the G32 features a spacious cooking surface.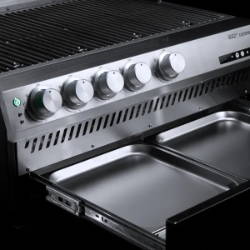 FatManagementSystem
Two drip trays which easily fit a dishwasher, and are housed in a full-width, telescopic drawer.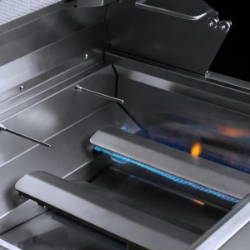 Commercial grade burners
4 commercial grade, cast stainless steel burners for roaring power! Lasts forever!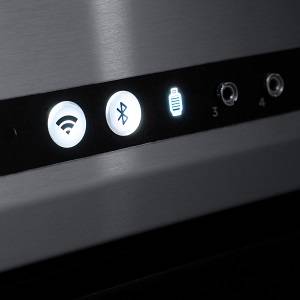 Connected
From your smartphone, you can see what's happening on your G32 and intervene manually when necessary.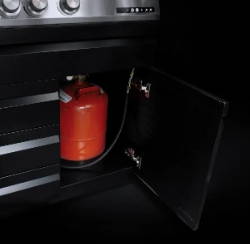 GasBuddy System
Always know how much gas you have left and when you need to refill.
Build your outdoorkitchen!
You want it bigger? Just add your modules of choice!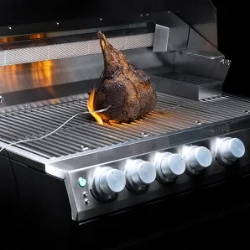 Outstanding Performance
Stainless steel burners: each 4,1 kW (220 – 840 °F). Rotisserie-Burner: 3,5 kW (up to 1,100 °F).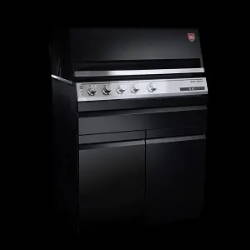 Size & Weight
Width: 32 " Height: 48 " Depth: 26 "
Height Griddle: 38 "
Weight: 200 lbs